railway-usa.com
Written on Modified on
Alstom Ubunye Inaugurates Rail Factory in South Africa
Alstom Ubunye inaugurated its rail factory in South Africa on 17 October 2019. Located in Ekurhuleni, the official opening ceremony took place in the presence of David Makhura, Premier of Gauteng, Dr Nkosindiphile Xhakaza, who is a Member of the Mayoral Committee for Finance and Economic Development in Ekurhuleni, and Aurélien Lechevallier, the French Ambassador in South Africa. Also in attendance were Alstom Chairman and CEO Henri Poupart-Lafarge, along with 100 guests and 565 employees.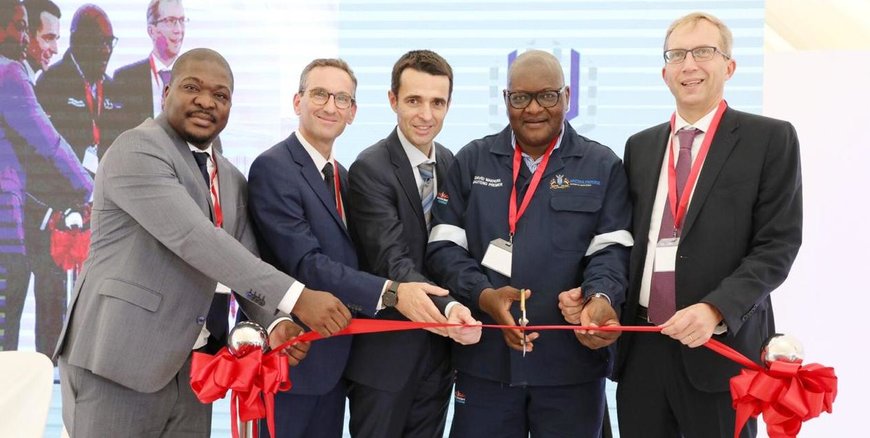 Alstom has two joint ventures in South Africa: Alstom Ubunye and Gibela Rail Transportation Consortium. The two factories in Ekurhuleni provide employment for more than 1,500 locals. Alstom says more than 95 percent of the employees working in its two South Africa joint ventures are local.
Thanks to its collaboration with local partners IDC and CTE Alstom has now created a stronger industrial and commercial base so that it can provide a comprehensive rail transport portfolio for southern Africa.
Henri Poupart-Lafarge said:
"Since 2016 we embarked on a huge programme and investment to modernise the Alstom Ubunye factory in order to supply components for 150 trains to Gibela Rail, where the new PRASA trains are being built. The unique transfer of technology from our sites across the world has created a rail factory hub with world-class competencies. We are confident in the future of South Africa and have established the industrial footprint with a long-term vision to be an African Rail Hub of excellence."
Alstom Ubunye Rail Factory Production
For the past three years now Alstom has been making efforts to transform its rail factory so it can cope with future demand. For example, it has focused on upskilling employees and installing cutting-edge equipment such as advanced robot technology. A recent milestone includes the factory's certification to EN 15085 CL1 and ISO 3834-2 standards. These are the highest welding-certification levels for rail in existence. In particular, the CL1 certification covers safety critical components like bogie frames, end underframes and anti-intrusion boxes.
Once running at full capacity, Alstom Ubunye will have a monthly output of 62 bogies, 62 end underframes, 20 traction cases and 10 static inverters. Furthermore, the rail factory will manufacture looming, cubicles and PACIS (Passenger Public Address, Closed-Circuit Television and Information Systems). Alstom will also prepare the factory for the anticipated increase in demand for rail innovation in Sub-Saharan Africa.
www.railway-news.com